Richard "Tom" Thomas (JRGS 1957-64) meets Martin Preuveneers for lunch...
I was very pleased to travel down from Shrewsbury to London on Saturday, 18th May, to meet for lunch with Martin Preuveneers (JRGS 1958-65), pictured below on the right. Martin was over in the UK for one of his periodic visits from the USA. We first met for coffee and a chat at his London townhouse in Mayfair, before going to Corrigan's in Mayfair for lunch.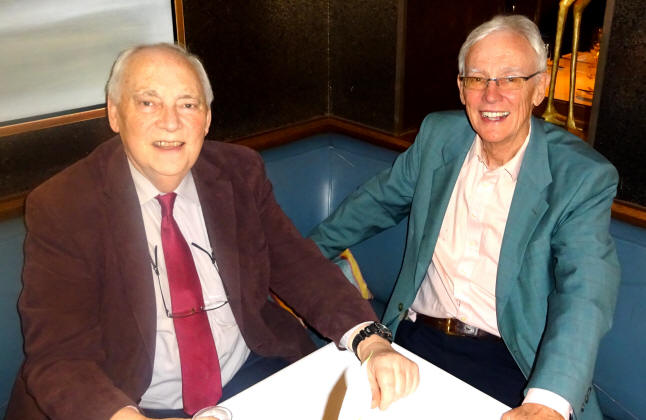 We had an excellent meal and were able to put the World to Rights over a glass of red wine. Following that, in brilliant sunshine, we walked around Grosvenor Square to see the complex conversion works underway on the former American Embassy Building, which is Listed, as well as similar such works on several other buildings around the Square. It seems the ongoing rate of development and conversion work in London remains very high.
After tea at Martin's place I returned to Shrewsbury, but not before a short visit to The London Transport Museum in Covent Garden.
Richard "Tom" Thomas, Shrewsbury, Shropshire. May 2019 Email