Your Webmaster reports the sad death of Peter Hylands (JRGS 1958-64)...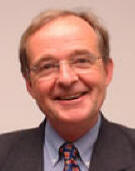 I have just discovered that Professor Peter "Pudge" Hylands, pictured left, died after a short illness on 10 June, 2019. According to a news item on the website of Sibelius Natural Products, a company Peter worked with for several years, "As well as being a highly valued member of our Science Advisory Board, he was also the Head of the Pharmacy Department & Joint Head of Institute of Pharmaceutical Science at King's College London. He will be greatly missed by all."
Peter left JRGS in June 1964 with A-Levels in Botany, Chemistry and Zoology, and joined the London School of Pharmacy the following September. He graduated with a B.Pharm degrees with Uppers Second Class Honours in 1967. He also holds PhD, C. Chem and FRSC degrees.
According to the Kings College, London website, "Professor Hylands started his career with academic appointments in the University of Strasbourg, as a Royal Society European Fellow, and then in the University of London. His special research interest has always been natural products in medicine. He joined the commercial world in 1988 as Director of Chemistry and then Research Director of biopharmaceutical companies in the UK and the USA.
"He has consulted for the United Nations and Commonwealth Science Council. He has worked or collaborated with institutions on every continent regarding natural medicines and natural product research and development. He served on a number of boards, advisory boards and government committees and is the former Head of the Institute of Pharmaceutical Science, King's College London. He taught organic chemistry, including the application of spectroscopy to structural studies, and pharmacognosy for undergraduate and postgraduate courses.
"His research emphasised the application of chemometrics and emerging biotechnologies to the problems of standardisation and quality control of plant medicines. He had a research group in the Centre for Natural Medicines Research, King's College London of which he [served] as the director."
Peter has many years' experience in natural-product research and development, with an emphasis on the isolation and structural determination of novel bioactive compounds, both in academia and industry. He also led multidisciplinary research programmes in Europe, the Americas and various Asian countries; he has been an invited speaker all over the world. Important aspects of his recent research included innovative chemometric metabonomic approaches to natural-product research, notably the standardisation of plant extracts.
He is pictured here during a JRGS Biology Field Trip in Spring 1964: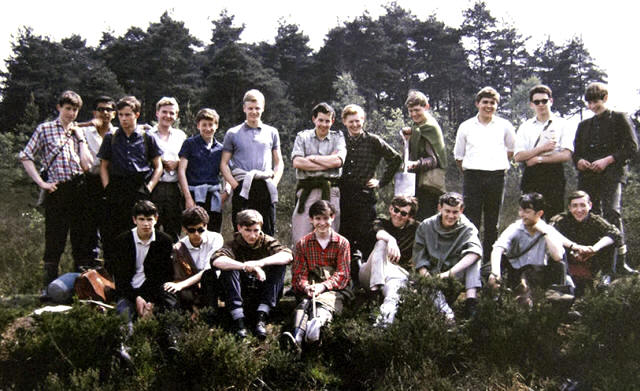 Back row, from left: John Ashby Turner; Paresh D. Gajjar; UNKNOWN; Peter J. Hylands ("Pudge"); I. A. Eastwood; Terry H. Rabbitts; John D. Wheal; Harold Dunton; Graham J. Fentiman (with shovel); David Farnsworth; Peter Tomkins; and Derek Smith.
Front row, from left : Malcolm Bayly; Mel Lambert; UNKNOWN; Roger Searle; John P. W. Rivers; Martin Preuveneers; Russell Ead; and Graham Telfer.
© Croydon Council; reproduced by permission of Croydon Local Studies Library and Archives Service.
And here during a Field Trip to Thursley Common Ecological Trail during 1964: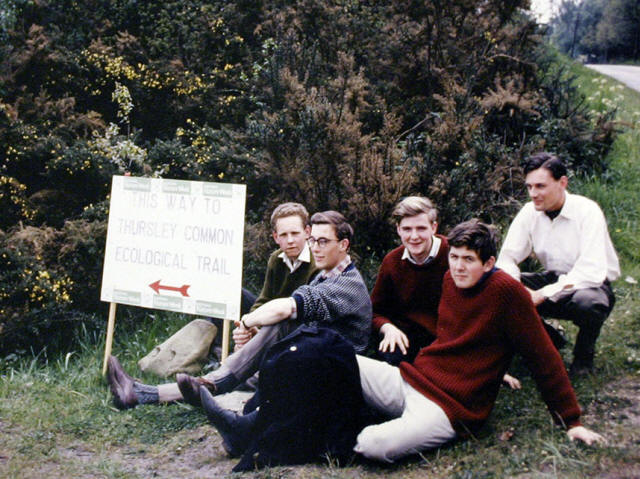 From left: John Cobley, John Brightwell, Peter Hylands, John Rivers and Mr. Ian Kay, who taught A-Level Botany at the school and served as Assistant Biology Master.
© Croydon Council; reproduced by permission of Croydon Local Studies Library and Archives Service.
Mel Lambert, Burbank, CA, USA; July 2019 Email