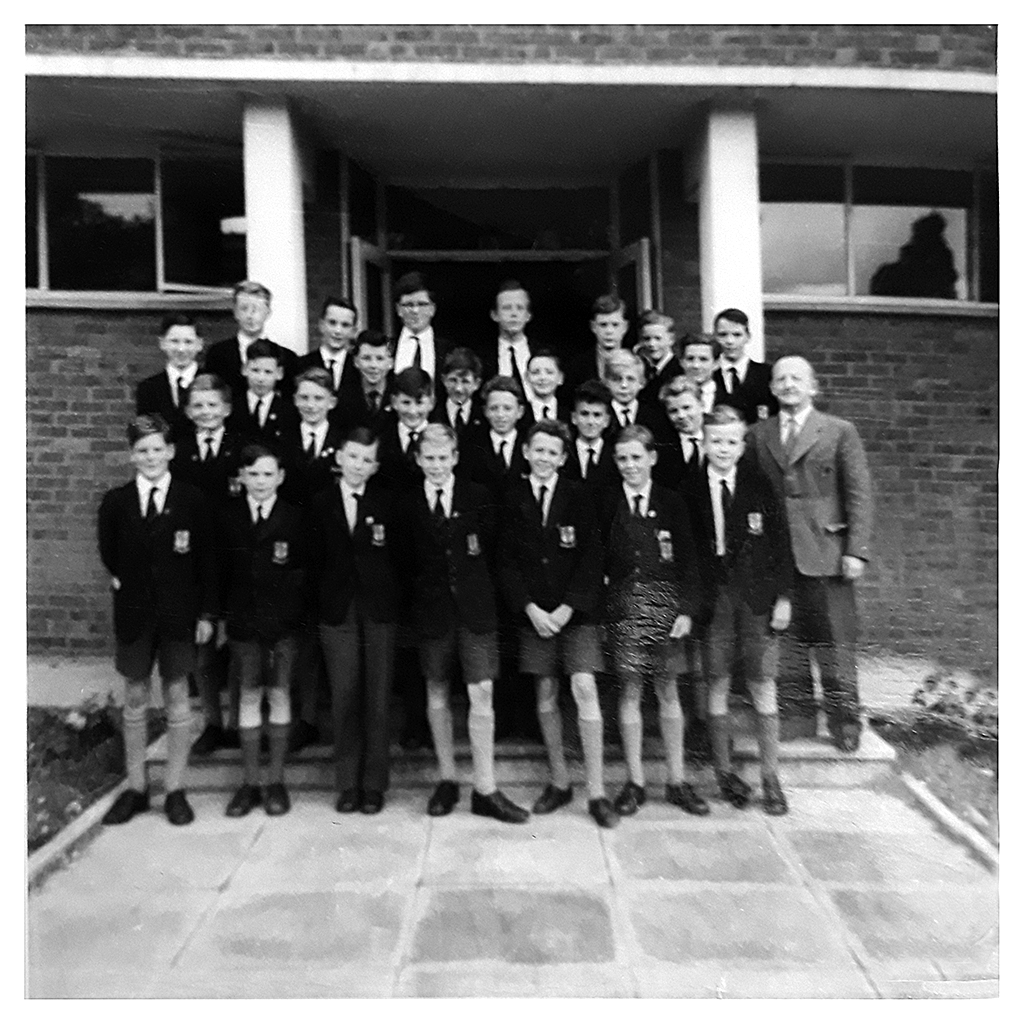 Roger Searle (JRGS 1959-66) discovers a vintage image of 1959/60's Form 1H with Mr. Hancock, taken in rear quadrangle
BACK ROW: Richard Humphries; Rodger Holcolme; Andrew Robertson; unknown; McKinnon; Francis Harrison (?); unknown; Paul Graham.
MIDDLE ROW: Roger Searle; Bob White; Derek Smith; unknown; Holding; unknown; Kenneth Collins; John Melton; Kenneth Grant; Malcolm Lyons; John Byford; John Shrimpton; Mr. Hancock, form master.
FRONT ROW: Donald McLeish; Stephen Rawlings; Roger Hall; Peter Wilson; Ian Knight; Robert Seward; Julian Smalley.