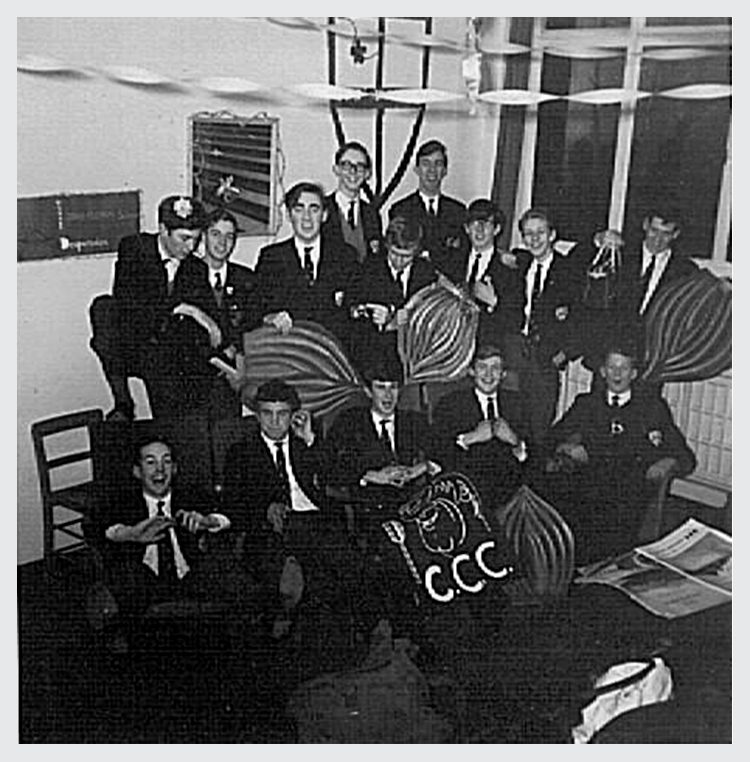 JRGS School Prefects in the Prefects' Room - December 1964
An image unearthed recently by John Whittington (JRGS 1962-65) and scanned by Richard Thomas (JRGS 1957-64). It was taken in December 1964, and shows a gathering of school prefects in the Division Room "A" along the sixth-form corridor.
Front Row (seated): John Wheal, Cliff Preddy, Ian Davies, Graham Fentiman, John Whittington.
Middle Row: Ian Macdonald, Stephen Lander, Richard ("Tom") Thomas, Bob Askew, Bob Hawkins, Ian Castro, Paul H. Green
Top Row: Richard (Dick) Marsh, Alan White.